The 2019 Titan XD: Heavy-Duty Value At a Great Cost
July 22 2019, Regina Nissan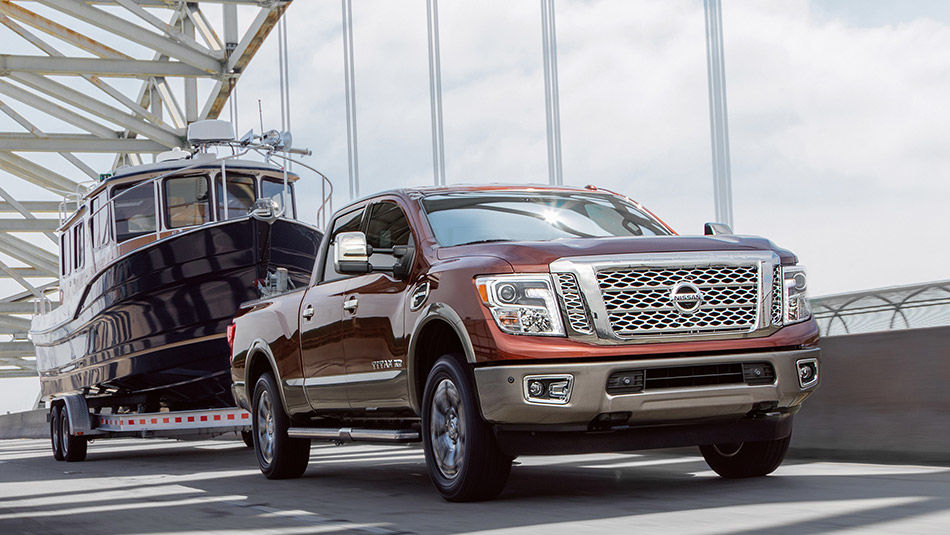 When it's important to have a truck that can haul a near heavy-duty load at a light-duty price, the Titan XD is your choice. All four trim categories of the 2019 Titan XD have both powerful diesel and gas engine choices that will fit your needs.
Truck owners prefer an exterior that makes their jobs easier while looking good for their customers and families, and all trims have a generous amount of standard equipment to accomplish it. The S model has stylish 17-inch wheels, Canada-ready all-season tires, and cargo bed lights. The SV has the towing accessories you need, and the PRO-4X will get you off the road with its all-terrain tires and skid plate protection. The Platinum trim adds custom alloy wheels in black paint, LED under-rail bed lighting, and front and rear sonar.
The Secret of the 2019 Titan XD is with the Engine Choices
One of the things that Titan XD owners like most about their truck is how it's powerful enough to haul near-heavy duty payloads at a light-duty truck price. Nissan's gas or diesel engine options make this possible.
The 390-horsepower unleaded V8 is mated to a 7-speed automatic transmission and can move a payload of over 1100 kilograms and tow nearly 5,000. The diesel Cummins V8 generates a hefty 310 horsepower, but increases the torque to 555 lb-ft. The 4WD with a rotary switch on I/P effectively manages traction as you haul over Canadian roads. Whatever you have behind you, the Titan XD will take it where you want it.
The 2019 Titan XD' Interior is Designed with People in Mind
Nissan provides the right interior features for you, your family, and work crew. All trims have over 1,000 millimetres of headroom in the front and rear. You'll enjoy Apple CarPlay and Android Auto entertainment and very comfortable seating.
The SV model upgrades to a carpeted interior and more accents. If you decide to go off-road with the PRO-4X, you can use the additional technology such as voice recognition so you can keep your eyes on the trail and hands on the wheel. The Platinum model offers the best in comfort with leather-appointed seats, binding, and more.
Although there is so much more to talk about with the Titan, Regina Nissan invites you to come and test drive our well-equipped inventory. We are confident you will become a Titan XD fan!