The 2019 Nissan Rogue: A Compact Crossover with Large SUV Features
July 22 2019, Regina Nissan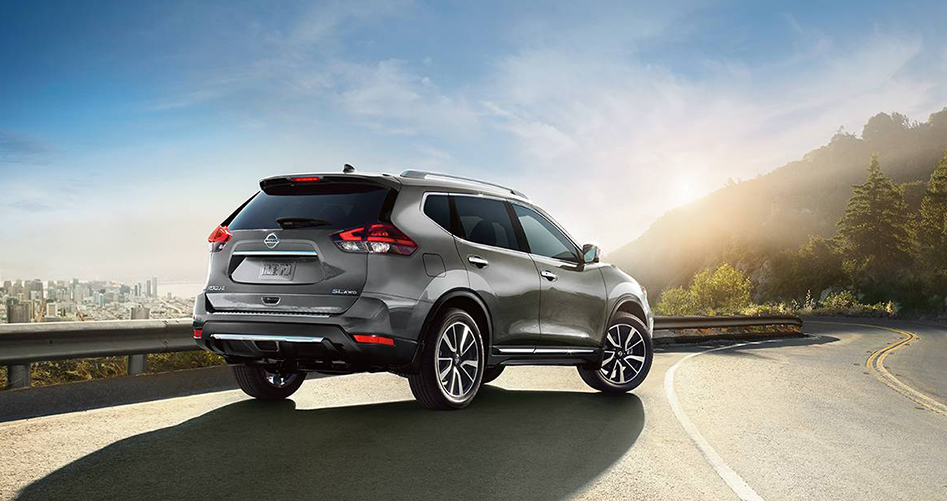 For 2019, the Rogue breaks through compact SUV style barriers with an exterior that is futuristic yet elegant with plenty of technological and safety features. Canadian owners laud its fuel economy and economical upkeep, too. For the 2019 Nissan Rogue, the available options are: S, Special Edition, SV, and SL Platinum with ProPilot assist.
2019 Nissan Rogue's Styling Makes Heads Turn, Every Time!
The Rogue's redesigned exterior immediately commands attention and admiration. The advanced aerodynamics, wide stance, and commanding front end fit in with discerning Canadian tastes. The S model's 17-inch covered wheels, standard external mirror heating, LED lights, and more kick off the standard features.
The Special Edition's exterior gains alloy wheels and more accents with bright chrome appointments. The SV receives technology upgrades that automate the headlights and adds fog lights and LED accents. The SL Platinum incorporates additional external lighting automation, larger 19-inch alloy wheels, and advanced accents.
A Perfect Balance of Power and Efficiency in the 2019 Nissan Rogue
One engine powers all trims because Nissan found the perfect combination of power and efficiency for the Rogue. With 170 horsepower, the 2.5-litre four-cylinder engine will transport you and your family wherever you need to go in Canada. This engine also has 175 lb-ft of torque that enhances overall performance. Whether you choose to drive in the city or cross-country, the Rogue's fuel economy is impressive. It consumes just 7.1 litres of fuel per 100 kilometres on the highway, and 9.1 when you drive in the city. The fuel-conserving CVT transmission reduces fuel consumption while providing a smooth ride in any situation.
Although the Rogue is classified as a compact crossover, it offers abundant space for your family and/or cargo. It averages nearly 1,000 millimetres of headroom which will keep you and your passengers happy. All trims also have plenty of standard equipment, too. Nissan's driver-assist display, multiple driving modes, SiriusXM, and passenger vents keep everyone comfortable and entertained.
Multi-zone temperature controls enhance the Special Edition trim. Remote climate control and keyless ignition are included in the SV, while an advanced navigation system, advanced colour screen, and a 360-degree view monitor, and more are included in the Platinum.
There are many additional standard features and options that are offered with the 2019 Nissan Rogue. Regina Nissan has several generously equipped models in stock, so stop by today for a full demonstration or contact us to book a test drive of this fantastic vehicle.